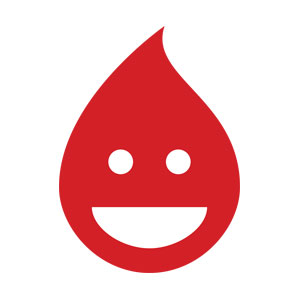 Alexandra Lavoie's Hosted Episodes
Alexandra Lavoie has hosted 49 Episodes.
September 19th, 2023

Today, we're looking at what Deputy Prime Minister Chrystia Freeland branded Canada's economic "secret sauce" — mass immigration.

Plus, Russell Brand is facing cancellation after women made allegations of sexual misconduct against him, with YouTube moving quick to demonetize the popular podcaster's channel on the platform.

And finally, we'll have a look at tomorrow's upcoming protest, as preparations continue for the Muslim parents-led "1 Million March 4 Children" rally against radical gender indoctrination in schools.

September 11th, 2023

Today, we're looking back at the 2023 Conservative convention, where Alexa Lavoie was on hand as delegates from across the country proposed policies they want to see the party adopt.

Plus, Prime Minister Justin Trudeau is hearing it from the media abroad, as he was grilled during an interview on his recent trip to India.

And finally, Premier Doug Ford backed up previous comments by his education minister, who said Ontario's government supports parents knowing about their child transitioning genders at school.

August 30th, 2023

Today, we're looking at a new travel warning for the US published by Global Affairs aimed at Republican states which are allegedly risky places to travel for LGBTQ Canadians.

Plus, immigration chaos is spiralling out of control as new details emerge about the dire situations faced by international students at Canada's colleges and universities.

And finally, Deputy PM and Finance Minister Chrystia Freeland weighed in on what she calls "feminist economics."

August 11th, 2023

Today, we're looking at Alberta's approach to energy under Premier Danielle Smith as her and the United Conservative Party provide an alternative approach to Prime Minister Justin Trudeau's green reset.

Plus, the Supreme Court of Canada rejected a legal challenge against restrictions on religious gatherings.

And finally, James O'Keefe is back with a new report, this time on alleged discrimination carried out by tech retailer Best Buy.

August 8th, 2023

Today, we're looking at Justin Trudeau's new role as a single dad, something the prime minister highlighted this past weekend as he took in the new Barbie movie with his son.

Plus, in the policy world, Trudeau's governing Liberals are threatening provinces in an attempt to force compliance with "clean power" targets.

And finally, from protesters in the streets pushing puberty blockers to a men's grooming company CEO talking about "non-birthing parents," we'll take a look at the latest from some "socially-minded" radicals.

August 2nd, 2023

Today, we're looking at a major announcement that broke just before the show: Justin Trudeau and his wife of 18 years, Sophie Gregoire Trudeau, are separating.

Plus, NDP Leader Jagmeet Singh was heckled by a motorist passing by as he held a press conference live on TV.

And finally, Facebook and Instagram parent company Meta announced its taking major action in response to the Liberals' Online News Act, declaring it would ban news in Canada.

July 31st, 2023

Today, we're looking at the supposed "death knell" for the Canadian economy according to Deputy PM and Finance Minister Chrystia Freeland, who says Canada's economic prospects are directly linked to having an acceptable "climate plan."

Plus, the Government of Canada is trying to use up millions of extra COVID-19 rapid tests, with the once-coveted tests now going to waste as pandemic hysteria has waned in the country.

And finally, we'll take a look at a video from the United Kingdom, where a cashless store has opened, and a resurfaced video from World Economic Forum chairman Klaus Schwab's daughter, who said in 2020 that climate lockdowns were coming whether the public wants them or not.

July 25th, 2023

Today, we're looking at changes coming to Prime Minister Justin Trudeau's cabinet, as rumours are swirling about who will stay and who will go.

Plus, Trudeau posed for another one of his famous selfies, except this time the adoring fan turned out to be a critic of the PM.

And finally, COVID vaccine policies are back in focus as a pair of recent stories — the death of an unvaccinated man waiting for a transplant and a sudden cardiac issue in Lebron James' son — are causing debates to resurface.

July 21st, 2023

Today, we're looking at the Liberals spending too much money and in the wrong places, according to a new report.

Plus, Alberta Premier Danielle Smith is pushing back on the Trudeau government's net-zero plans.

And finally, Quebec's new language law led to an Anglophone woman being hung up on by the province's public health insurer. This after Premier Legault's government promised Bill 96 wouldn't affect health care.

July 19th, 2023

Today, we're looking at the out of control protesters from Just Stop Oil, who just can't stop doing ridiculous things in the name of 'saving the environment'.

Plus, a pro disc-golf tour event that was scheduled to be held in Prince Edward Island and the sport's season has been thrown into chaos over its transgender policy.

And finally, we've got an update on a legal victory Tamara Lich picked up ahead of her trial for charges linked to her role in the Freedom Convoy protest.

July 11th, 2023

Today, we're looking at Prime Minister Justin Trudeau's lecture about climate change that he delivered to Canadian Armed Forces soldiers stationed in Latvia.

Plus, a biological male/transgender female has been named Miss Netherlands and will compete at the 2023 Miss Universe pageant — do we have an early candidate for the next winner?

And finally, an MSNBC columnist has opined that exercise is a pillar of the (cue the spooky music) "far right."

June 7th, 2023

Today, we're looking at the causes behind recent outbreaks of wildfires across Canada.

Plus, an apparent audio recording of a secondary school teacher chastising Muslim students for skipping Pride events is circulating online.

And finally, the World Health Organization has plans for a new global health ID system. Surely after their excellent work during the COVID-19 pandemic, we can trust the WHO, right? Right...?

April 6th, 2023

I have a message for Canada's friends around the world: we are now the most dangerous place for freedom of speech, and we need help. It's April 6, 2023 and you're listening to The Ezra Levant Show.

March 31st, 2023

GUEST: Joel Pollak, Senior editor at large, Breitbart, speaks on Israeli protests against Netanyahu.

March 29th, 2023

The buyback (of property that was never theirs in the first place) is part of the Liberals grandfathering out of handgun ownership and a ban on more than 1500 popular rifles and shotguns. The moves are part of successive attacks on firearms rights in Canada dating back to May 2020.

March 24th, 2023

Tonight: Joe Biden comes to Canada — perhaps the only world leader who can make Justin Trudeau look smart. Guest: Barbara Kay, Columnist, National Post speaks on Trudeau Liberals MAID regime.