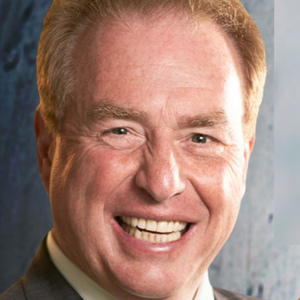 David "The Menzoid" Menzies is the Rebel News "Mission Specialist." The Menzoid is equal parts outrageous and irreverent as he dares to ask the type of questions those in the Media Party would rather not ponder.
David is the host of Rebel Roundup, which aires every Friday at 9 p.m. eastern.
David Menzies's Hosted Episodes
David Menzies has hosted 373 Episodes.
September 21st, 2023

Today, we're taking an in-depth look at reactions to and fallout from the countrywide 1 Million March 4 Children rally and subsequent counter-protests.

Plus, Rebel News boss Ezra Levant is at the Federal Court today, fighting Elections Canada for charging him for publishing The Libranos, a 2019 bestseller.

September 18th, 2023

Today, we're looking at our Rebel News reporters grilling globalist progressives, including Chrystia Freeland, Jacinda Ardern and Tony Blair, who gathered in for a summit in Montreal this past weekend.

Plus, video has been leaked online showing how unions are planning to mobilize in an attempt to counter-protest demonstrations planned by Canadians concerned about radical gender ideologies being taught in classrooms.

And finally, Conservative Leader Pierre Poilievre called out Prime Minister Justin Trudeau's comments form the progressives' summit, accusing socialist governments of causing "misery, poverty, homelessness, hunger [and] rampant inflation."

September 4th, 2023

In 2018, Rebel News reporter David Menzies conducted a provocative social experiment at a cat show where he dressed as his 'trans-species' alter-ego — a cat.

August 23rd, 2023

Tonight, David highlights the storm that has erupted surrounding the inclusion of transgender athletes in women's rugby.

August 17th, 2023

Toronto's Allan Gardens, once a downtown jewel, has become emblematic of a larger problem, as guest host David Menzies highlights.

August 15th, 2023

Today, we're looking at Alberta Premier Danielle Smith supporting criticisms against the World Economic Forum made federal Opposition Leader Pierre Poilievre.

Plus, a biological man won a women's powerlifting competition in the Prairie province this past weekend. We'll have more details on this most recent display of 'Unsporting' behaviour.

And finally, after mimicking the Freedom Convoy with their own "Convoy to Canberra", Australians have formed another convoy protest. This time, tractors are headed to Melbourne to protest renewable energy plans that would impact farmers.

August 14th, 2023

Today, we're looking at a hit-piece published by the Canadian Press and picked up by legacy outlets that accuses the Conservative Part of Canada and its leader, Pierre Poilievre, of spreading baseless conspiracies about the World Economic Forum.

Plus, Rebel reporter Alexa Lavoie attended Montreal's Pride parade this past weekend. We'll have reaction at some of the oddities she saw.

And finally, Disney is rebooting its Snow White franchise, except this time there's no Prince in the story, and the film's top actress has been bashing the film. So, how's this one going to go over at the box office?

August 10th, 2023

Female rugby players in Waterloo were barred from speaking out against the inclusion of a biological male on an opposing team, under the threat of criminal charges.

August 10th, 2023

Today, we're looking at the tragic results of policing speech after a video surfaces of officers in the U.K. arresting an autistic teen girl who remarked that one reminded her of her lesbian grandmother.

Plus, coming on the heels of announcing his separation from his wife, Prime Minister Justin Trudeau is taking the family on vacation to British Columbia.

And finally, we'll have reactions to Environment Minister Steven Guilbeault announcing a draft of new "clean electricity" regulations which would "drive up the cost of energy slightly," according to reports.

August 9th, 2023

Today, we've got an update on independent journalist Andy Ngo's lawsuit against Antifa in Portland, Oregon, after he was attacked while covering a protest.

Plus, David Menzies is back — and he's got more details about the biological male/"trans" female who has been playing women's rugby.

And finally, media groups are calling on the Competition Bureau to investigate Meta's decision to block news in Canada.

July 24th, 2023

In a world where sports once stood as a haven of escapism and fair play, the boundaries have blurred, and the arenas have been infiltrated by the waves of wokeism and political correctness.

July 11th, 2023

Justin Trudeau's recent address to Canadian troops stationed overseas took a surreal turn as he lectured them on climate change and disinformation, leaving the audience perplexed and questioning his priorities.

July 11th, 2023

Today, we're looking at Prime Minister Justin Trudeau's lecture about climate change that he delivered to Canadian Armed Forces soldiers stationed in Latvia.

Plus, a biological male/transgender female has been named Miss Netherlands and will compete at the 2023 Miss Universe pageant — do we have an early candidate for the next winner?

And finally, an MSNBC columnist has opined that exercise is a pillar of the (cue the spooky music) "far right."

July 10th, 2023

Today, we're looking at Conservative Leader Pierre Poilievre's speech at the Calgary Stampede.

Plus, Prime Minister Justin Trudeau is in Latvia ahead of a NATO summit, where the PM announced more military spending as the war between Russian and Ukraine drags on.

And finally, a pro-China group is taking credit for Toronto Mayor Olivia Chow's recent win.

July 6th, 2023

Today, we're looking at the growing fight between Justin Trudeau and his government against Meta-owned social media companies Facebook and Instagram.

Plus, Finance Minister Chrystia Freeland was hyping the Liberals' grocery rebate at a store in Toronto, where a picture was worth a thousand words (or is that just the cost of groceries this week?)

And finally, the CBC corrected a story about Danielle Smith — it just took them six months later and an election to do so.

July 5th, 2023

Tonight on The Ezra Levant Show, David recalls how last year, when his family doctor decided to resume in-person visits, the discussion took an unexpected turn when she discovered he was unvaccinated against Covid-19.