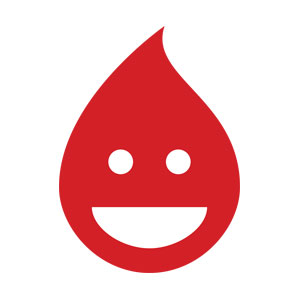 Nat Biase's Hosted Episodes
Nat Biase has hosted 27 Episodes.
May 24th, 2022

In Episode No. 15 of Miss Understood, we react to Discovery+'s creepy new show called Generation Drag about "drag kids" and discuss the dangers of exposing kids to purely adult things.

We also chat about healthy beauty standards in the wake of Jordan Peterson's controversial tweet about a recent Sports Illustrated cover featuring a plus-sized model.

May 17th, 2022

In Episode No. 14 of Miss Understood, we discuss why we believe the world is currently a dumpster fire.

From medical advancements that may allow biological males to carry babies to climate activists applying for medically assisted suicide, things are getting pretty weird here on planet Earth.

Plus, Teen Vogue is encouraging young people to practice civil disobedience without civility.

Lord help us.

May 10th, 2022

In Episode No. 13 of Miss Understood, we discuss the controversy surrounding Kim Kardashian wearing an iconic Marilyn Monroe dress to this year's Met Gala and analyze whether the criticisms are warranted.

Plus, Roe v. Wade might be overturned, and the left is losing it — so we examine some of the worst takes we have seen from the pro-abortion lobby, recommend some alternative birth control methods, and do a deep dive into the morality of abortion.

May 3rd, 2022

Listen to audio-only versions of RebelNews+ exclusive shows like the daily Ezra Levant Show, and weekly shows by Sheila Gunn Reid, David Menzies, Andrew Chapados, Nat Biase and Kat Krozonouski. And listen to the audio version of our DAILY livestreams.

April 26th, 2022

Canadian comedian Ben Bankas joins Kat and Nat to discuss what it's like being a right-wing comedian in Toronto, as well as his take on toxic femininity and the drama of the Johnny Depp-Amber Heard defamation trial.

April 26th, 2022

David Menzies and Natasha Biase are live from the Rebel News studio, while Elon Musk's purchase of Twitter has sent liberals and progressives into hysterics, and Canada's public safety minister, Marco Mendicino, wants to remind everyone that the Trudeau government invoked the Emergencies Act for all of our health and safety.

April 21st, 2022

David Menzies and Nat Biase host today's livestream, as it's revealed that Prime Minister Justin Trudeau's travel over the past months was the equivalent of using enough fuel to fly around the world three times. How's that environmentalism working, Mr. Prime Minister?

April 19th, 2022

In Episode No. 10 of Miss Understood, we attempt to pronounce over-sexualization and discuss how over-sexualizing young women negatively impacts them.

We also call out the Kardashians for pretending they care about the body positivity movement and try to uncover just how women are supposed to navigate between the polarizing dynamic of ultra sexual femininity and female-erasing gender ideology.

Plus, the Met Gala dress code was announced — watch till the end of the show to find out how we feel about it.

April 12th, 2022

In Episode No. 9 of Miss Understood, we try to define what a woman is, highlight biological differences between men and women, and question why so many so-called feminists are OK with the current erasure of women in western society.
Plus, we discuss the contentious topic of abortion following California's new legislation which would bar women from being investigated for the death of their baby up to seven days after birth.

April 12th, 2022

David Menzies and Nat Biase host as Prime Minister Justin Trudeau was jeered in British Columbia yesterday, Finance Minister Chrystia Freeland says the housing crisis is a problem of simple math (while the Liberals continue to push for record immigration) and Conservative leadership contenders Jean Charest and Pierre Poilievre trade barbs on the campaign trail.

April 5th, 2022

In Episode No. 8 of Miss Understood, we define critical race theory following the passing of the second reading of Bill 67, the Racial Equity in the Education System Act, in Ontario, and discuss how CRT and queer theory are intertwined.
We also talk about Disney's response to the Parental Rights in Education Bill that was recently signed by Florida Governor Ron DeSantis and ponder whether Disney deserves to be boycotted.

April 5th, 2022

David Menzies and Nat Biase host today's DAILY, digging into Elon Musk's purchase of Twitter stock and joining the company's board of directors, while #CovidIsntOver trends on the platform and Toronto's medical officer strongly encourages the use of masks.

March 29th, 2022

In Episode No. 7 of Miss Understood, we reflect on Will Smith's 'culture shock moment' of the century before taking a deep dive into the negative effects of social media on consumers and influencers alike.
Plus, we define "wokeism" and discuss its negative impact on society using some recent examples we have seen in the news.

March 22nd, 2022

Dave Rubin recently announced that he and his husband — also named Dave — are expecting children. Plus: What's up with Kanye West?

March 15th, 2022

In Episode No. 5 of Miss Understood, we take a stab at debunking the gender wage gap and discuss why buying into this popular feminist talking point may actually be holding women back.
We also question the implication of gender-affirming health care, define "eco-feminism", and expose some of the dangers associated with cosmetic procedures.
Plus, the episode caps off with an in-depth discussion about America's First Family, the Kardashians.

March 10th, 2022

David Menzies and Nat Biase discuss a new poll that showed COVID caused more division among Canadians as Prime Minister Trudeau continues his trip in Europe.